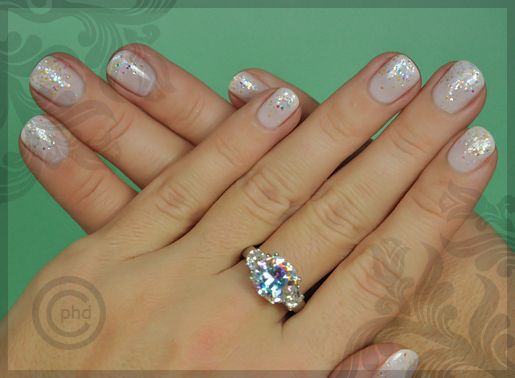 This is a manicure I did a while back... It's hard to tell from the photos but this is a (very) subtle gradient of OPI "Bubble Bath" and OPI "Funny Bunny". After the gradient dried, I applied a layer of topcoat and quickly sprinkled on some glitter. Afterwards, I used Seche Vite top coat to create a smooth final surface...
How to Apply Loose Glitter
This might not be the "right" way but it works for me! Work one nail at a time... Apply clear coat to a nail. Set your freshly painted nail next to the glitter container. Quickly dip a small, dry paintbrush into the powder. Then, while holding the brush over your nail, lightly tap it on the container to force the glitter off. It'll fall to your nail and create a natural dusting across the surface.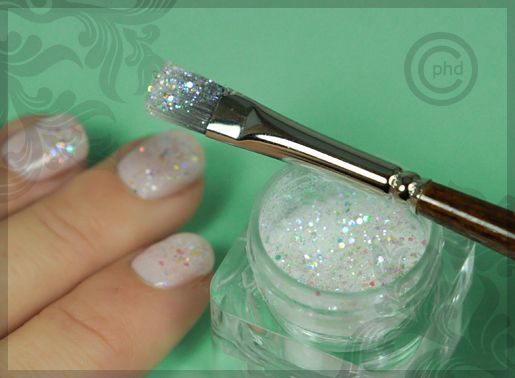 I bought this glitter from our local Walgreens. It cost $3.99 per container, or $7.00 for two. I got this one, "Precious Crystallina", and "Onyx" (charcoal). Fun!
Monday, December 13, 2010