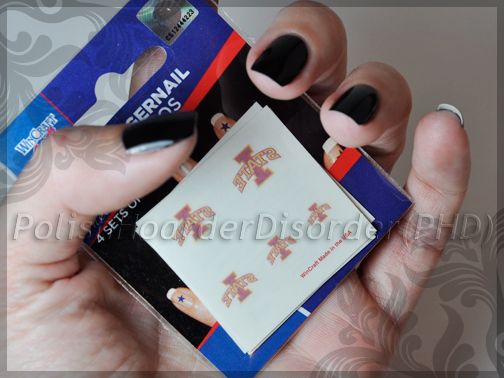 I've told you before, I went to school at Iowa State University. Ohhhh how I wish I were still in college... life was easy back then! I do go back and visit every once in a while. My friends have graduated and moved on but my sister just started a family in Ames. During my last visit I found these gems! Nail tattoos!...? Awesome! But they were expensive! $3.99 for 4 sets of five! Yikes. I'll save these for special occasions only. Maybe next football season.
Speaking of football season... I thought it'd be fun to create some of my own personal styles on Polyvore. This is something I might wear tailgating, or I guess any day of the week:
An ISU shirt, a hoodie (ALWAYS! I get cold a lot), some True's, fun sandals, and a sparkly necklace to jazz it up! What do you think? Would you wear it?
Oh, one last thing! I've been wanting an ISU mouse pad forever now! I finally got one! Isn't it nice?! I love our new logo! (Well... new as of last year)