Here it is! The D90: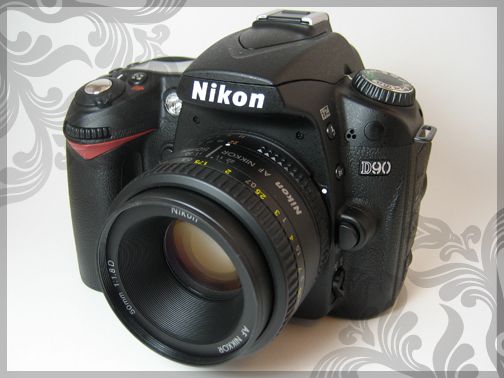 I bought the kit which came with the lens below (18-105mm) but I ended up purchasing the 50mm f/1.8 lens (above) a few days later. I needed a larger aperture. It doesn't have zoom capabilities but that is fine with me. It is smaller, therefore lighter, and is the same lens that several other bloggers use for their photographs :)
This thing is long and heavy!: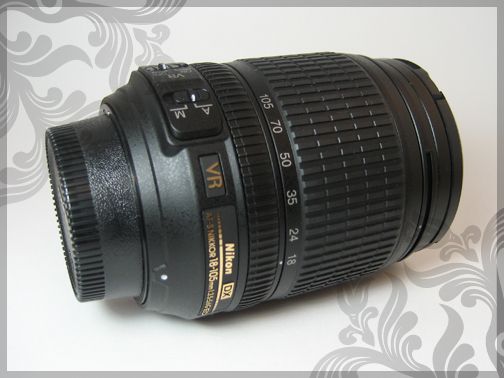 And here is the camera bag that is on its way as I type: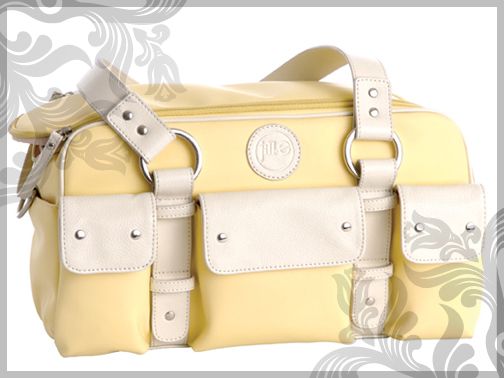 Doesn't look like a camera bag does it? It's actually cute! And not black! Yay!... It is a Jill-e bag. Check out the inside: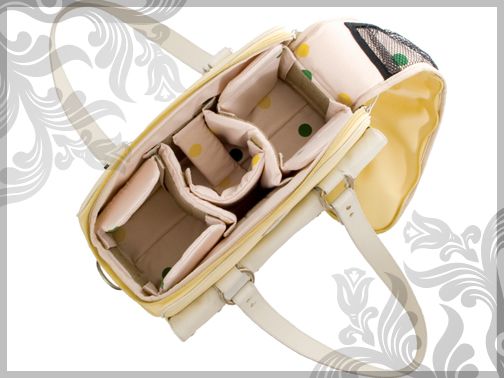 The last thing I got was an 8-point star filter for my lens. I'm still trying to figure out the best conditions in which to use it, but here is a fairly decent example of its effect:
Where there is a concentrated spot of light reflecting off an object, you get this cute starburst. Fun! (FYI: That is OPI's Mad As A Hatter)
And lastly, a fun picture (taken with the 50mm lens) of a camel limoge my Dad sent me. It's adorable and matches my room decor well. Underneath it you see some dinars! I asked him to bring me some Middle Eastern currency. It is so pretty. Colorful. One side is in English and the other a foreign language. I think my Dad said it cost $6 U.S. dollars to get these (1 1/2 dinars).
Such a long post! I guess I could have split it up but it is all "new camera" related. Hope you found it interesting:)