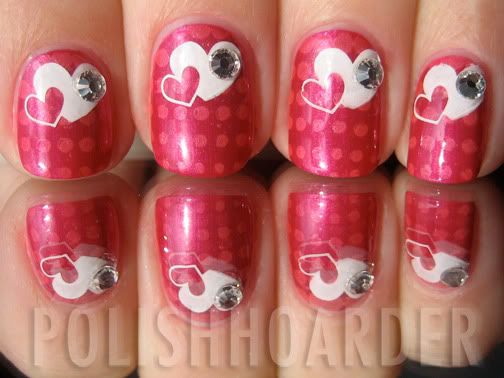 I must admit, this turned out much better than I expected!
Here is the look pre-hearts:
Lately, I've been trying to master layered-stamping. I've learned that the best way to achieve this is to have a subtle background stamp and then a dominant (in this case, a white stamp) design which steals the spotlight.
Base: OPI
Kinky In Helsinki
Background: Konad M60 in Psyche Hot Pink
Heart: Konad M59 in White
If you have seen image plate M59 then you know the heart design has a stupid star in the corner of the big heart. Why would they do that!? Hearts and stars don't go together! I applied the rhinestones to cover up the star. I really love the addition of the gem. Now my nails sparkle and feel so glamorous... yes, even in a sweatshirt:
Look how cute they are!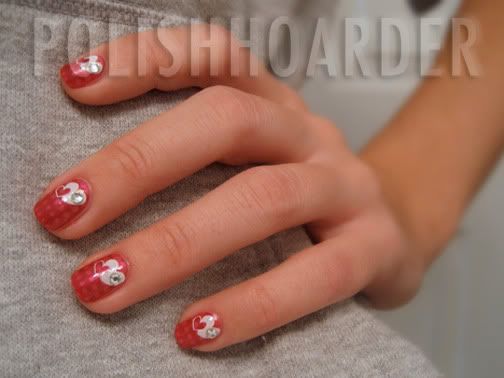 This is another photo in different lighting:
You guys should try this! It's so fun and very Valentine-y! By the way, I don't even like Valentine's Day... I just like pink and hearts :) Have a nice day!!
Thursday, February 11, 2010