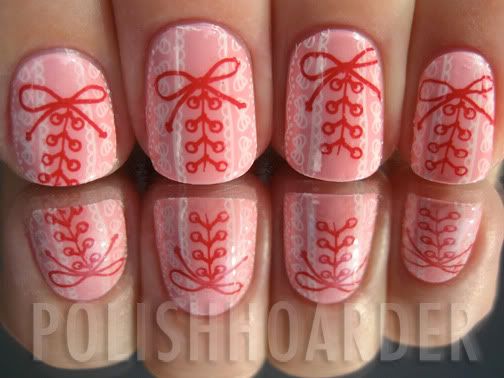 I really love these nails! They are so cool! From a distance you just see the contrast of the red bow on the light pink nails... but as you get closer you see the white lace print.
Base:
Italian Love Affair
Lace Print: Konad M71
Bow: Konad M7
Here is just one stamped nail if you want a more subtle look (However, I don't find them overwhelming when all are stamped)
Trick: This made stamping so much faster for me. I used eyeliner to draw marks near my nails for lining up the Konad image. Otherwise, I'd have to visually decide "Ok, I need space for the bow, for the first lace stamp, etc"...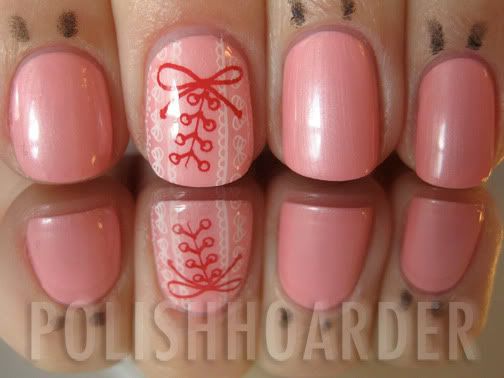 And since some of you enjoyed my last photo of Pete, I thought I'd show you his unique coloring. The pattern in his fur reminds me of a turtle!
Be sure to check them out!
Wednesday, February 10, 2010