OPI Flashbulb Fuchsia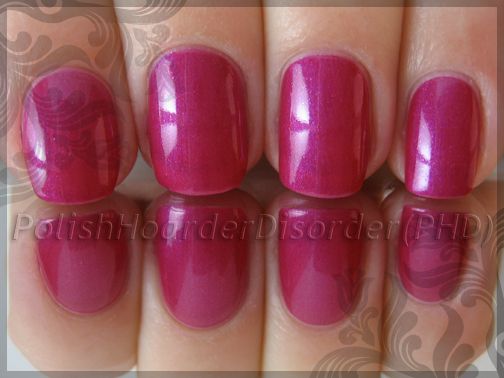 Here is 2 coats of OPI's Flashbulb Fuchsia. It's a little difficult to describe. The color is a bright magenta with a hint of pinkish-purple flash. It reminds me a lot of Pompeii Purple... just with less of the "flash" that PP has.
My nail line is still visible. With another coat it would probably be covered... but that doesn't bother me like it does some of you all.
Wednesday, March 24, 2010