Here is a simple manicure I've done for St. Patrick's Day: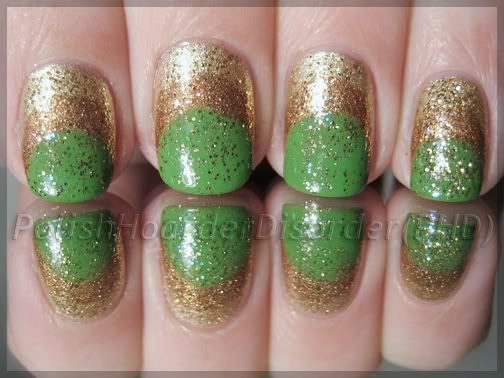 First Color- OPI I Get A Kick Out Of Gold
Second Color- OPI DS Glow
Third Color- OPI Green-wich Village
Glitter- China Glaze's Cleopatra
Below is a photo pre-glitter. It looks very unfinished.
I chose to use gold because: St. Patrick's Day is an Irish holiday. The word "Irish" makes me think of leprechauns. Annnnd... Leprechauns make me think of a pot of gold! :) Oh, and I was obviously inspired by the latest nail trend: the "Ruffian" manicure.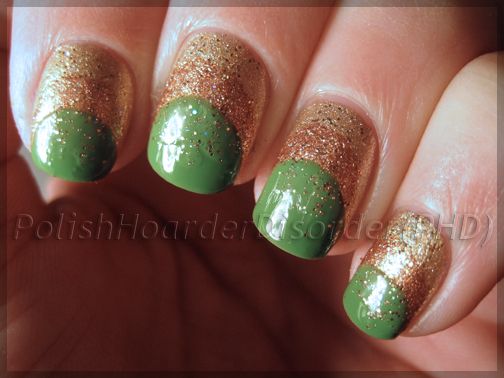 Here is one thin coat of glitter that I tried to fade out toward the tips of my nails. I eventually added another full coat.
Oh, one last thing... I tried the new decorative elements on the pictures but they were just too distracting. I guess I will have to save them for items photographed in my lightbox!
Hope you liked the nails! They are so sparkly and fun!
Wednesday, March 17, 2010