I added some nail art to yesterday's Black Cherry Chutney. This image is from Konad plate M78. I used silver stamping polish for the zebra print and gold for the leopard print. It's ridiculous how simple this was to do. Hope you like!
Oh and another thing... found Pete sitting like this the other day. I thought it might make some of you chuckle.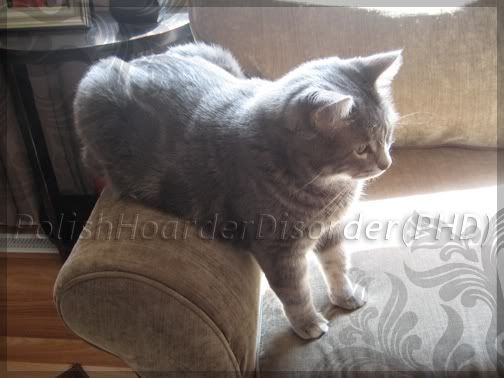 "Should I sit? Or should I stand? Decisions, decisions!"