I decided to give cuticle oil a try. I've done the cream thing but I didn't like how my fingertips felt greasy. I was afraid to touch anything! At the salon the other day, I picked this up. It is OPI's Avoplex Nail & Cuticle Oil. So far, so good.
I just apply a tiny bit of oil to my cuticles and let it absorb. Yes, your cuticles will look wet/greasy for a while but at least it doesn't feel gross! Avoplex doesn't have much of a smell. That could be good for some of you or disappointing for others. Personally, I loved the smell of Burt's Bees Lemon Cuticle cream. I just got tired of the application and feeling like I dipped my fingertips in butter!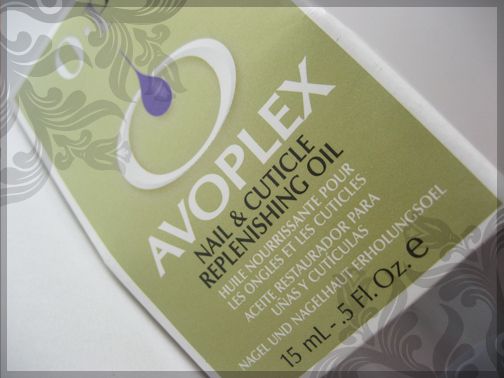 Below is a photo to show you how the cuticle oil looks when applied. The oil pretty much stays in place. It's not like it runs all over your fingers. All-in-all, it was a good $13 investment.