So did I spark your interest in my previous post about what that little black spot was peeking in the corner of my photo? Well, here is your answer: Charlie!
He was a stray kitten that we took in. Poor thing was COVERED in fleas and had a cold! We gave him a bath in Dawn dish soap (since flea shampoo is too harsh for kittens) and got him some medicine for his sneezing. Here he was BEFORE:
And here he is NOW: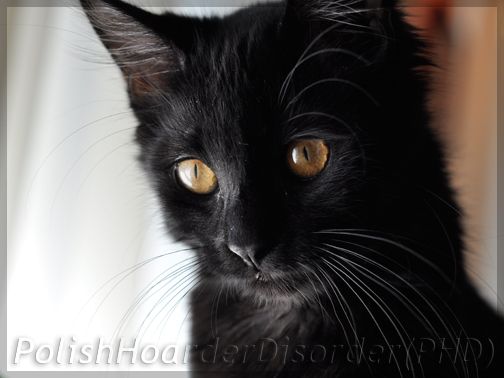 Isn't he so handsome? :) He's ornery too!