OPI "Strawberry Margarita" topped with DS "Treasure"
My nails have grown back out so I don't mind shimmers and glitters so much anymore... I don't really know why, but I was in the mood for DS "Treasure". Since I'm not a huge orange polish fan, I decided to layer it over pink! I guess this is in the same family as China Glaze's "Strawberry Fields". It is pink with golden sparkles! I like it! I've actually been wearing this since Monday and it has held up during sanding [gasp!]... I'll tell you about that later.
Here are some more photos!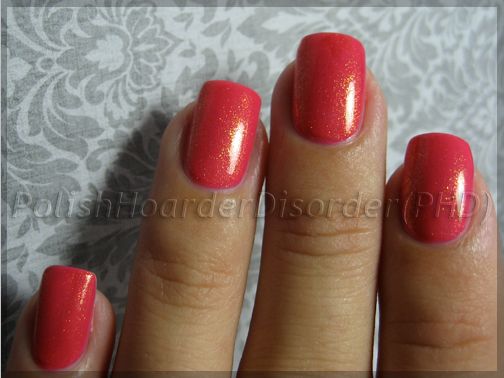 Bottle photos so you can see the colors alone: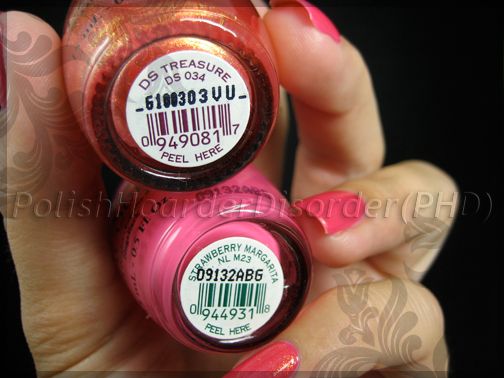 Sparkles!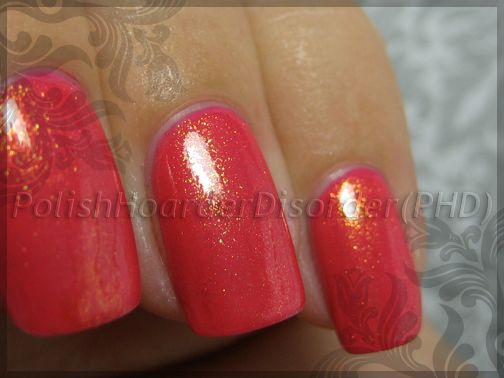 Hope you enjoyed this combo as much as I did :)
Thursday, August 19, 2010