NOX twilight "Debutante"
Well, I have to admit... I thought for sure that this polish would be sheer and hard to build, but it wasn't! What is up with all of these assumptions of mine?? You know what assuming does...
I think this is a fine shade but definitely not "me". Personally, I like dark colors and/or creme polishes. They make my nails look longer. This polish has neither of them going for it...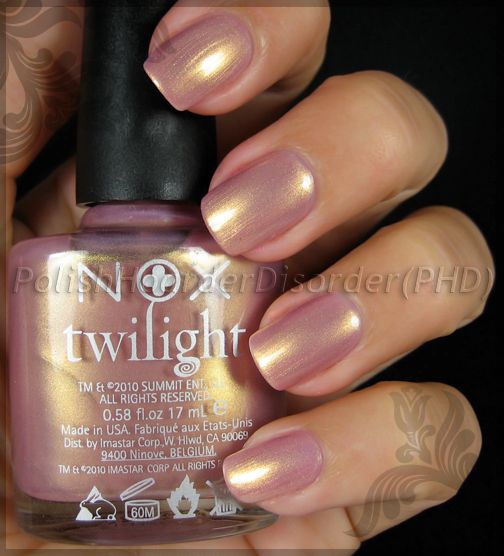 This was 3 coats of "Debutante". It is a duochrome polish that shifts from a pinkish-mauve to shimmery gold in the light. It reminds me of a color my mom would wear. LOL [No offense Mom]... Online this polish is described as a "fresh peachy-pink"...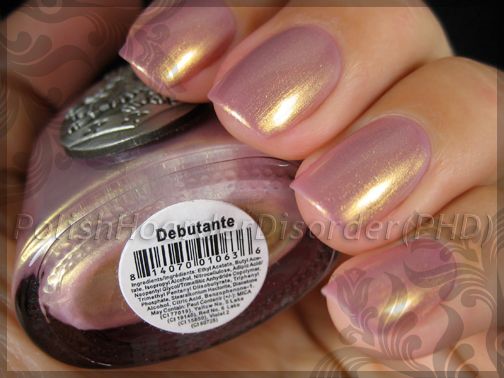 Outdoor shot...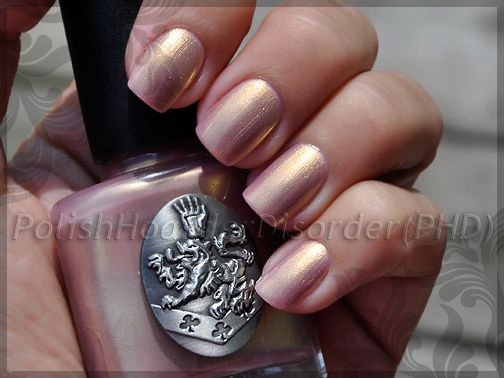 And if you were wondering about how it compares with another polish of this type, here a photo of OPI "Significant Other Color" vs. NOX twilight "Debutante". As you can see, "SOC" is more purple and has a green shimmer (also much more sheer), while "Debutante" is mauve-ish with golden shimmer:
And that's all I've got for you today! This also concludes my collection of NOX twilight polishes! Hope you enjoyed them :)
(This product sample was sent to me for consideration)