NOX twilight "Wine & Dine"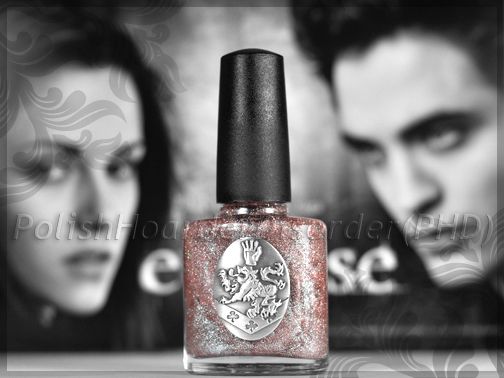 I told you I'd be back with more NOX! This is 2 coats of "Wine & Dine"...
From looking at the bottle, I imagined this polish would have a silver and champagne speckled finish... I immediately thought of Edward's glimmering skin in the sunlight!... So naturally, I was super excited about this unusual polish and swatched it first! Turns out, it looks very different on the nail. This is actually a foil.
I DO like this color. I think it would be a good polish for conservative work environments. I definitely should have used a ridge filler though. The shimmers in this polish catch the light and show every peeling corner of my nails! Uh! I think my base coat was drying out my nails! Anyone have any good suggestions?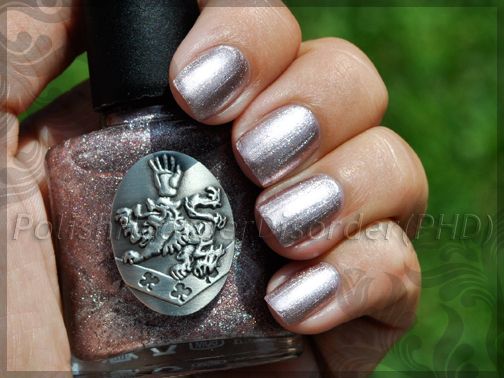 [Above] See what I mean about the finish looking completely different?... But I LIKED the way it looked in the bottle!!! So... I added some silver glitter! :)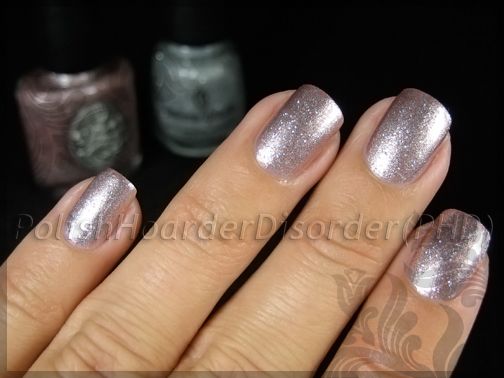 Ahhhh! So pretty!
(This product sample was sent to me for consideration)