Essie "Going Incognito"
What It Is
A deep bluish-green creme; think of OPI's "Jade Is The New Black" but a touch darker! It's a perfect shade for fall and winter. Part of Essie's Winter 2010 collection.
Application/Wear
Pictured is 3 coats of "Going Incognito". This polish applied very smoothly and had decent wear! I wore it for 3 whole days with only a little tip wear.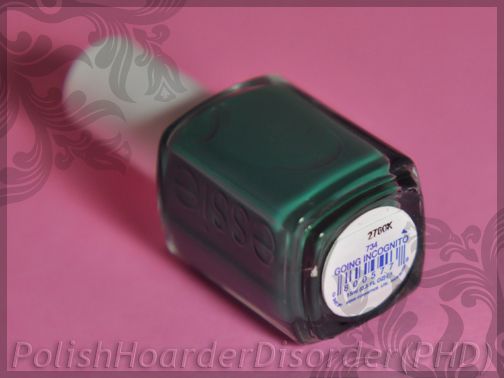 I purchased this product from Von Maur (my favorite department store ever). Who knew they'd start carrying Essie nail polish!?... And that's why Von Maur is my favorite!
Thursday, November 11, 2010