Essie "Smokin' Hot"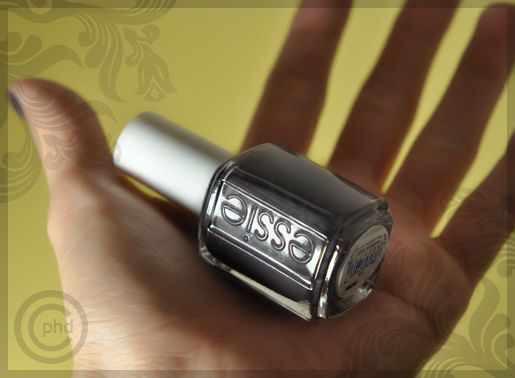 What It Is
Described online as a "stone-cold fox gray". What the heck does that mean?! It's dark gray with a purple undertone. Why do they have to get all fancy with their wording. No one understands that stuff! Part of
Essie's Winter 2010 collection.
Application
If I remember correctly, this is 2 coats of "Smokin' Hot". Application was smooth and the polish's consistency was perfect. I'm not sure of the wear because I've only just swatched this color... If it's anything like "Going Incognito", then it's a keeper!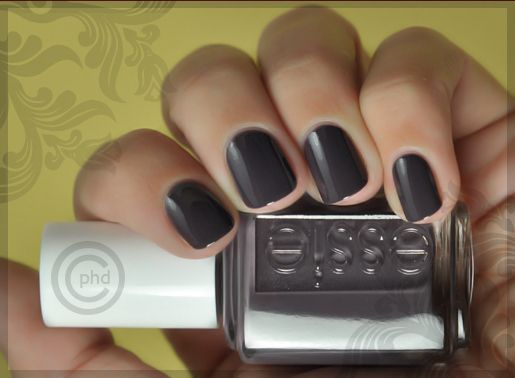 Do you like the new symbol I designed? No, that's not a logo... it's just an edited copyright watermark for images. I was tired of the long, distracting name that I had plastered across all of my pictures. This simple symbol says "Hey! Property of the Polish Hoarder"! :)
Thursday, November 11, 2010