Deborah Lippmann "Razzle Dazzle"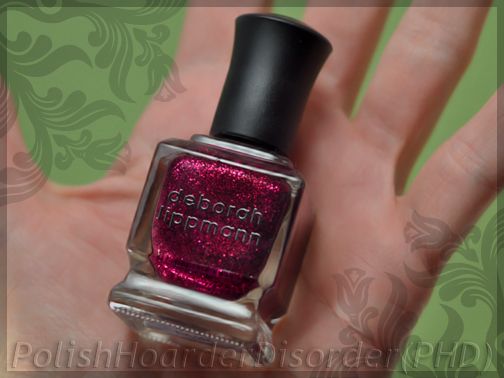 What It Is:
A burgundy jelly polish with lots of tiny pink glitters. Part of the All That Jazz trio.
How I Wore It:
I was most excited about this polish from the trio. So... in an effort to make my bottle last longer (since a backup bottle is out of the question, as this is currently only sold in a set) I layered it over OPI "Bastille My Heart". I used 2 coats of "Bastille My Heart" and 1 coat of "Razzle Dazzle". The two polishes worked perfectly together!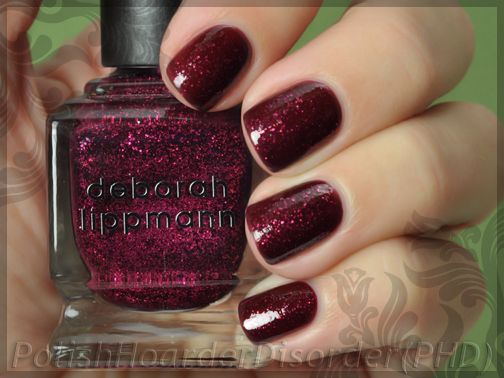 [
BELOW
] Extreme close-up...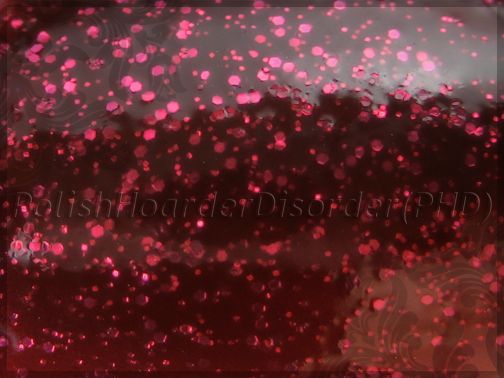 Like it? Love it? or Gotta have it? (Coldstone anyone?)
On a separate note, I'm trying different top coats and having no luck. I used Essie's Super Duper top coat with this manicure. As you can see, it does not create a smooth surface like Vite would. Plus, it took forever to dry! I sat on my hand and now I have a denim print in my polish! :(
Tuesday, November 02, 2010