OPI "Diva Of Geneva"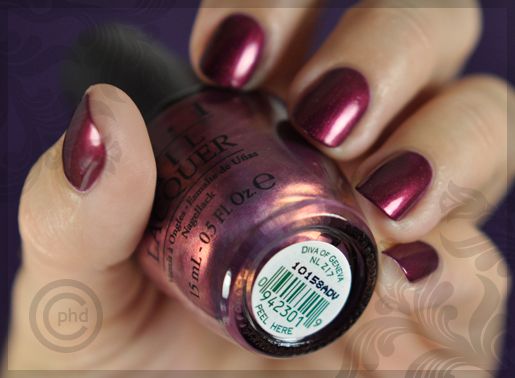 What It Is
A deep magenta shimmer. My favorite thing about this polish is how it reflects light. The edges of my nails are very dark, while the centers seem to glow. This is a perfect shade for Fall. Part of OPI's (Fall/Winter 2010) Swiss collection!
Application
"Diva of Geneva" took only 2 coats to become fully opaque. I remembered to wrap my tips early so it didn't need an extra layer! :) Another thing to note: This polish applies darker than it appears in the bottle, which looks kind of light & dusty.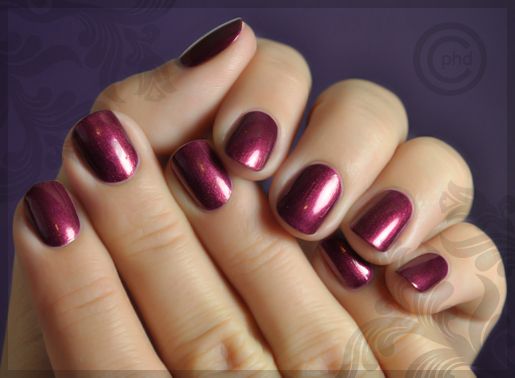 If you are thinking this is a dupe for OPI "Queen of West Web-erly", it's not. They are very similar but "Diva of Geneva"s color is much more saturated.
Thursday, November 18, 2010