Essie "Sew Psyched"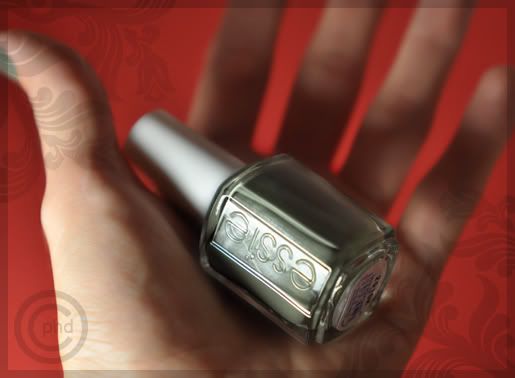 What It Is
Described on Essieshop.com as "A cashmere-soft sage pewter". In my terms: gray-green polish with a miniscule amount of shimmer. Part of the Fall 2010 collection.
Application
Application was a breeze. This was 2 coats. I'm really enjoying my Essie collection (small but growing!). Can't wait for more of their collections in the future!
How do you feel about this color? My mom said "yuck!" when she saw it but I love it!
Monday, November 15, 2010