Here are the entries for this week's "Patriotic" challenge! I guess it was perfect timing since the World Cup is happening and many of you were already showing support for your country with team nails! :)
[In the order which I received them]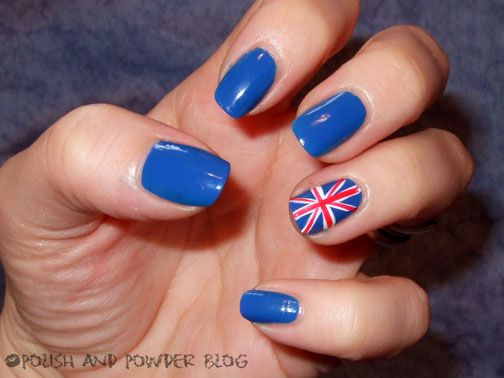 Aleialaw's Entry (USA):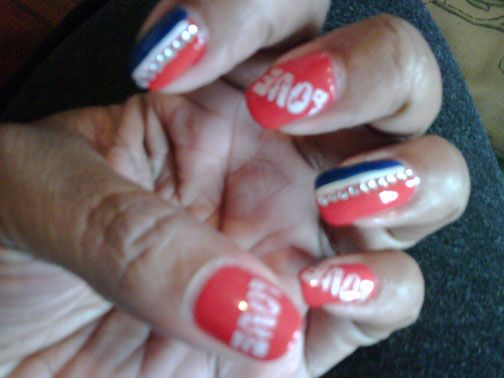 Bethaniee's Nails
Blog ("I'm half Scottish and half English but 100% British, so here's the England flag, Union Jack, and the Scottish flag"):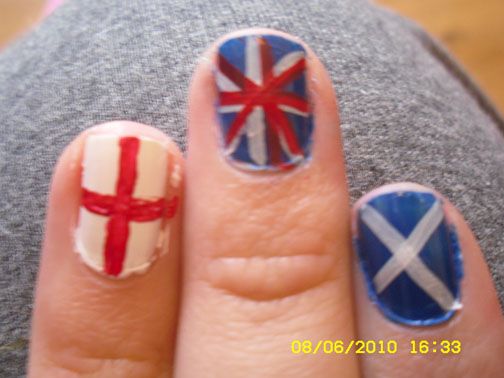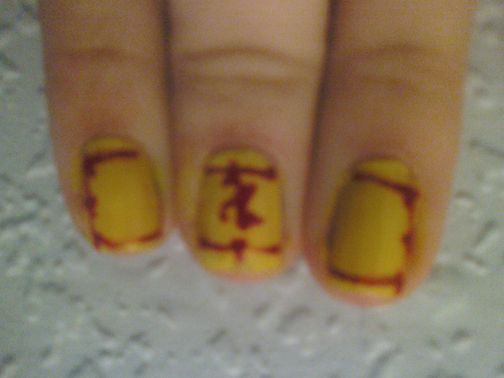 Ashley L's entry (USA):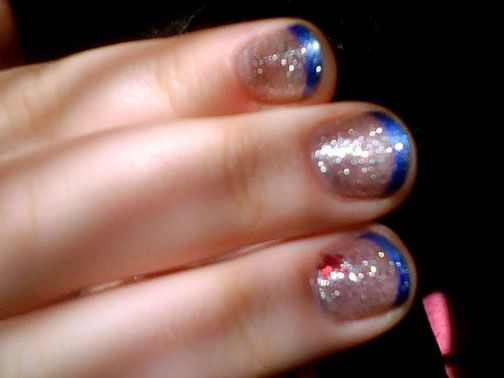 Little Bottles Of Happiness
Blog (USA):
Kitschy Suburbia
Blog (USA):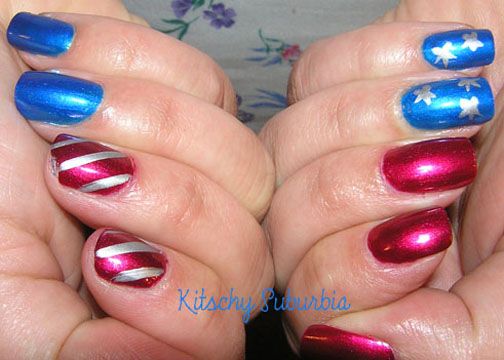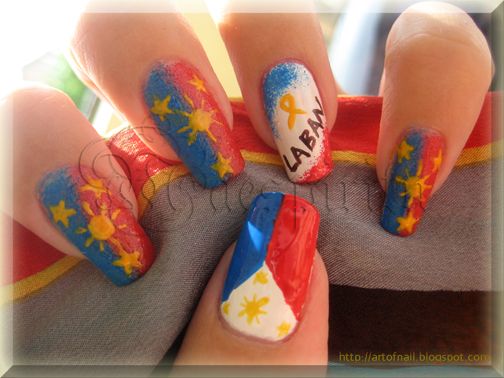 Another Bottle Of Polish
Blog (From left to right: dominant colors of the 3 flags, Nigerian flag, American flag, Mexican flag. "I'm from Nigeria, married to a Mexican, and we're both American citizens so I'm rooting for all three in the World Cup!"):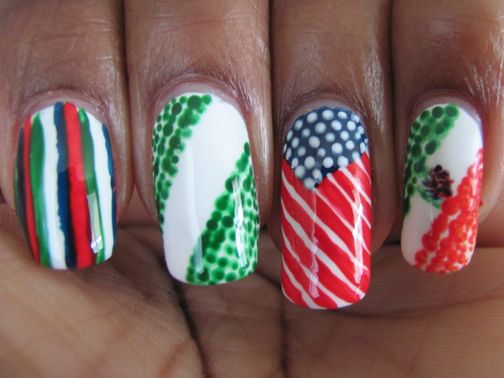 Pram (England):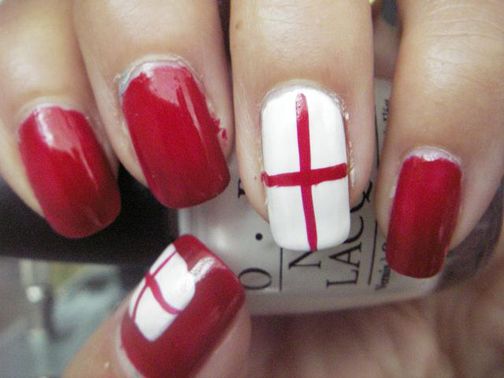 Lena (Nigeria):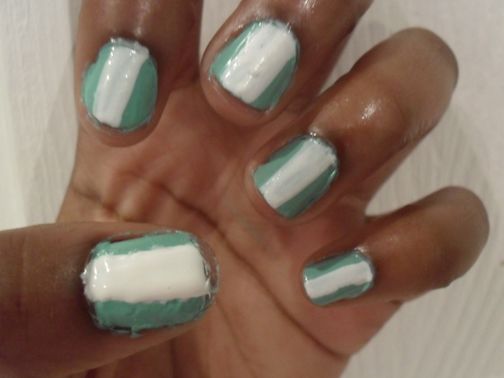 Borricua ("I am Puerto Rican, Irish, and Amerian"):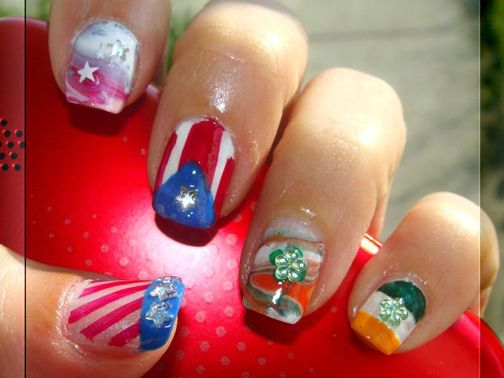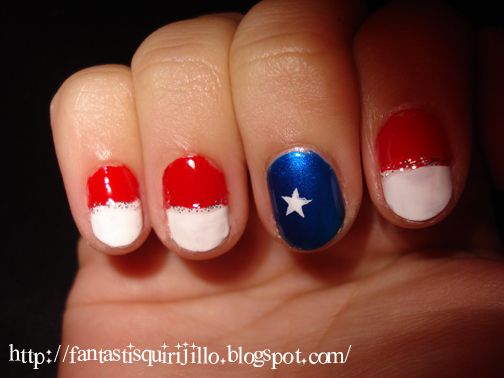 And to wrap up the Patriotic Challenge...
Here are my USA nails :)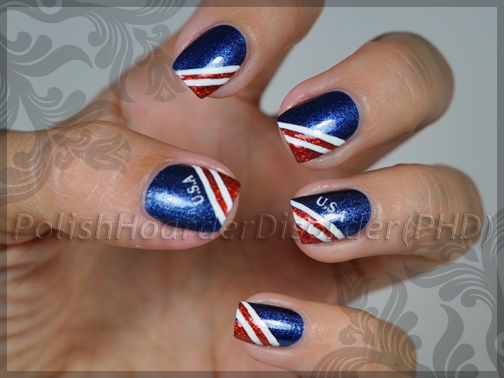 Thanks for all of your hard work, ladies! It was another successful challenge!