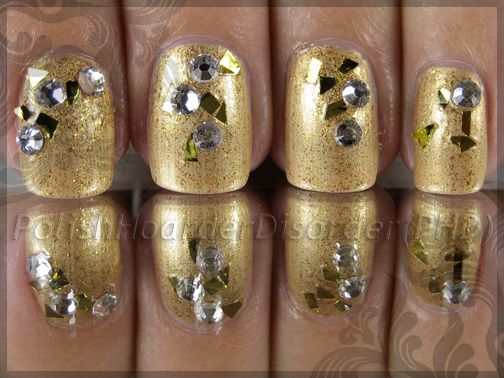 Since I showed you my first set of "Bling" nails ahead of time, I decided to create another look to post in the Challenge Gallery. These nails are definitely too bling-y for my taste. Just look at them!... Here's how it happened: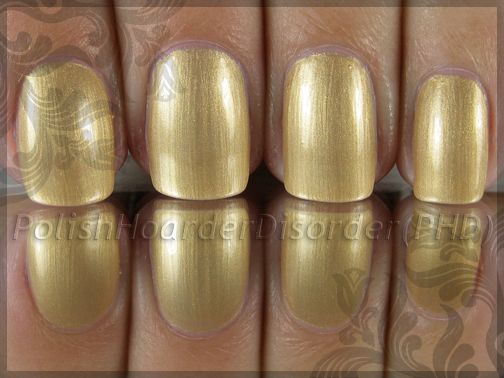 I painted 3 coats of OPI "Curry Up Don't Be Late".
Followed by 1 coat of OPI "Thrills In Beverly Hills" glitter topcoat.
Then I started pressing on the gold flakes while the glitter was tacky.
After that, I apply Seche Vite top coat.
While SV was still wet, I placed the rhinestones with tweezers.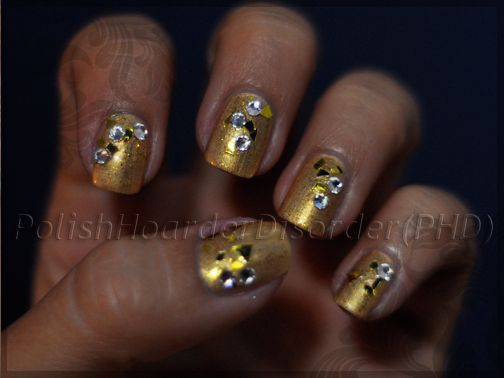 That's all there is to it! Thanks for reading :)