OPI "Red My Fortune Cookie"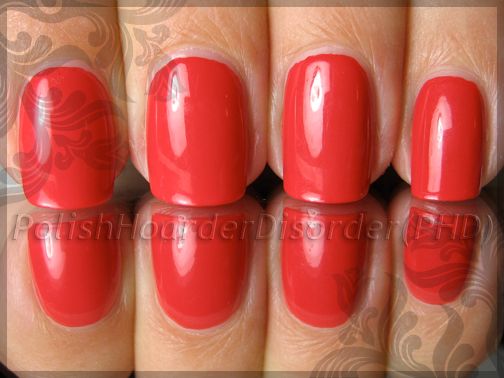 Here is a color from the recent OPI Hong Kong collection. This one is called "Red My Fortune Cookie".

I really do love this red. It is bright, cheerful, and very classy. Sometimes after wearing all the crazy colors I have, I feel the need to just put something "normal" on my nails :) That's how I was feeling the day I swatched this polish.

Application was wonderful. I still had to use 3 coats but they were smooth and easy to apply. This polish was pretty shiny too! I put on Seche Vite just to protect my manicure. I actually wore this color for a couple days!