Nfu Oh #531
Here is one of my recently acquired Nfu Ohs. This is #531.
#531 is a slightly unsaturated green. It is somewhat of an army green... This polish had amazing consistency. I used 2 coats but I think I could have gotten away with 1 if I'd polished under better lighting... As far as application goes, this is the best Nfu Oh polish I own. It doesn't hurt that I looooove the color, too :)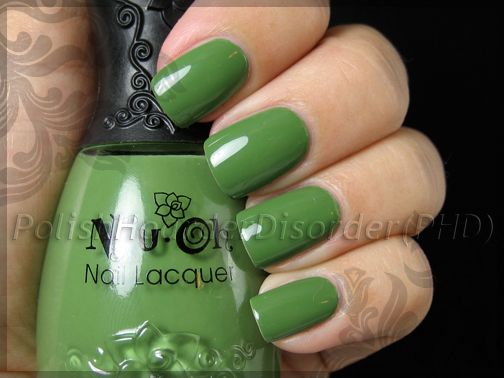 Look at the detailing on these Nfu Oh bottles. It's just adorable!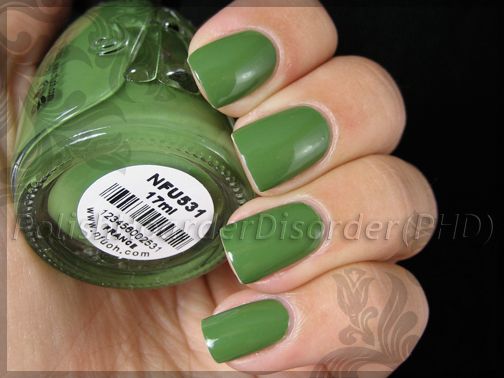 I've seen some other swatches online that show this color being much lighter. I was expecting it to be a light green, like the color of jade (the stone). It is obviously much darker than that. Gorgeous non the less...