OPI Fiercely Fiona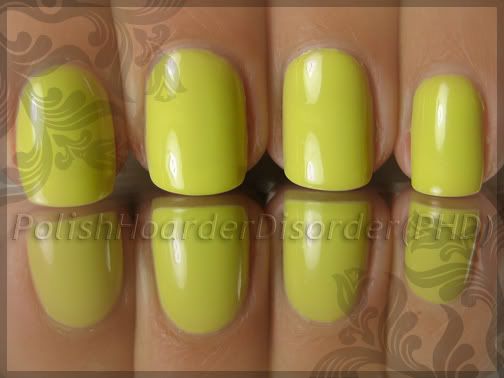 I really enjoy this color. It is unique... Yellow with a touch of green. This is OPI's "Fiercely Fiona"

"Fiercely Fiona" tends to change its color in different lighting. Sometimes it looks like banana yellow and sometimes it is almost a pastel version of highlighter yellow. I suppose the color of the polish depends a lot on your skintone, as well. Mine is olive-toned... or at least that's what I've been told.

A lot of people have had problems with the application of this polish. I admit, it was a tad streaky... but the solution to that is to have very light brush strokes (in other words, don't push the brush too hard along your nail). I was still able to get complete coverage in 3 coats.