Nfu Oh #38 (Opal Flakes)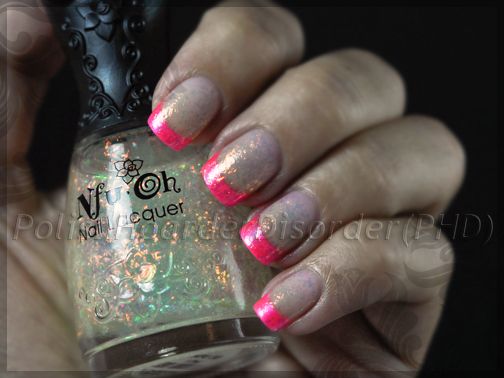 I was itching to use #38 again
(It's probably been almost a year since the last time I did)
. I think it looks great over a french manicure but my teeny bottle of white Konad Special polish is almost empty so I opted to use pink instead! It's funky, fun, and perfect for summer!
Start with a blank nail. Then, stamp from Konad plate M19: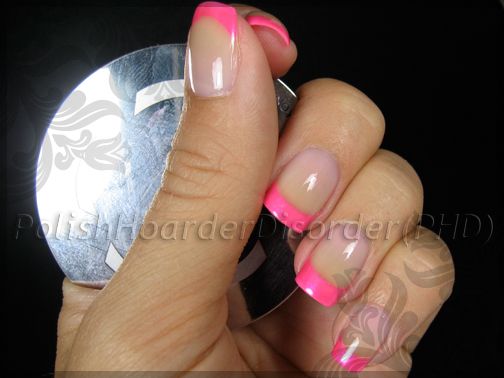 I always thought that this image was hard to work with... but actually, no! It's not at all! The trick is to line the stamp up with the "smile line" of your nail (where the nail bed turns into the white tip). If it doesn't completely cover the nail tip, just stamp over it again until it does! So easy...
Look! Easy enough to do all 10 nails! (Another helpful tip: raise fingertips to eye-level when stamping, so you can see what you are doing! Then start at the side of your nail that is furthest from you and roll the stamp towards you. Did you get all that? Hope so!)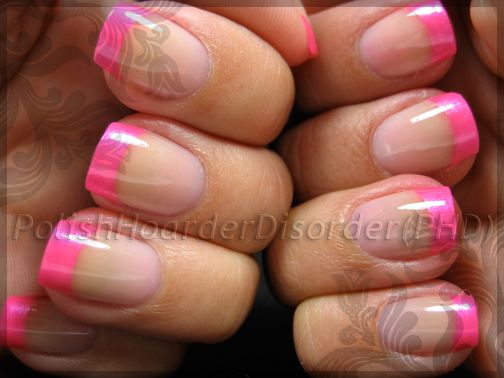 Sorry that my nails are slightly discolored. I don't have a good base color for french manicures. Any suggestions? Preferably OPI...
After you stamp, you should apply a top coat. I used Seche Vite. It worked pretty well... No smudging. The only problem I had was with my right hand. I must have been pressing the brush too hard because it picked up and replaced some pink polish where it shouldn't have (index finger).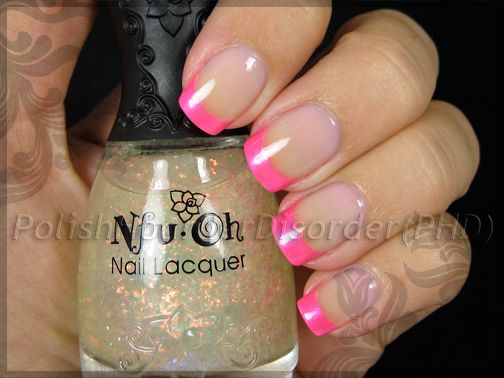 After everything has dried, put on #38: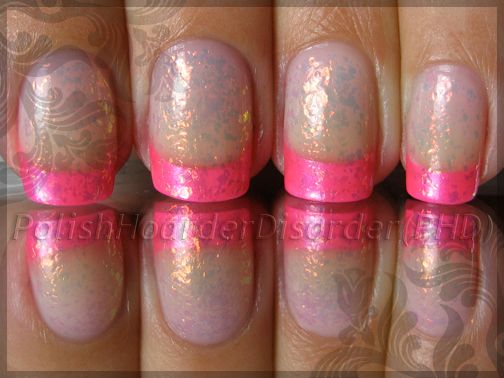 Pretty!