China Glaze "Zombie Zest"
I'm sure you've seen it a zillion times... because I know I have! Oh well. Here are my photos of "Zombie Zest". Sorry about the sloppy polish around my cuticles. I'm begining to really hate Seche Vite. I apply my nail polish almost flawlessly, do a little clean-up around the edges, and apply my Vite topcoat. It looks perfect! For about 20 minutes... then the pulling happens :( The Vite grabs on to the top layer of my polish and shrinks as it dries, leaving behind a sheer layer. It's not so bad from a distance, but up close and in macro shots, it really looks sloppy. I notice it most with Nfu Ohs, certain Zoyas, and this polish. I don't know what the reasoning is. I'm just annoyed. Maybe I need a new topcoat.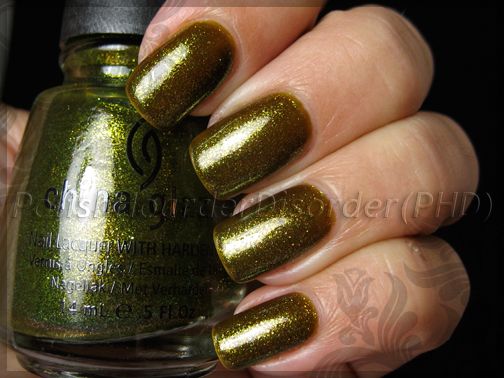 Enough ranting. On with the polish! "Zombie Zest" is... a dirt yellow? I know. It looks green but see the color wheel below! Yellow + Black = Zombie Zest! :)
"Zombie Zest" is full of glitter specs! They seem to have color shifting qualities like flakes do... See below. The glitters look gold when the light is reflecting directly off of them and they look green in indirect light! Gosh, what color is that base??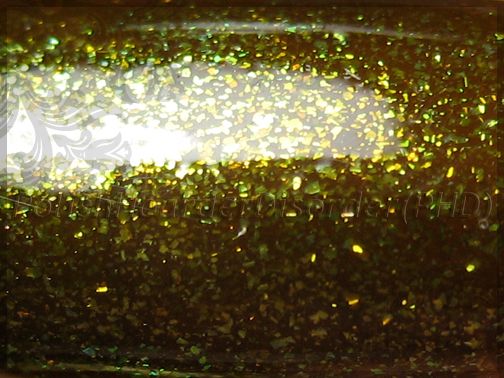 I favor this polish in the sun... it's mega sparkly!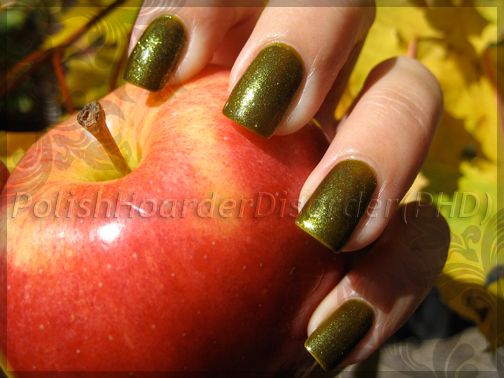 Halloween is almost here! I wish I had some amazing plans to share with you all but as of now... I got nothin'. Have a lovely day! The forecast here is 70 degrees! Just perfect :)
Wednesday, October 20, 2010