OPI DS "Extravagance"
I'm here! I chose this manicure as my "comeback" because it is cheerful, bright, girly, sparkly, and everything in between!
"Extravagance" (as I'm sure many of you know) is an OPI Designer Series shade.
What classifies an OPI polish as "Designer Series"? I used to think all DS polishes were holographic but lately they've been just plain sparkly... not even cool sparkly like "Mad as a Hatter"... Just boring sparkly like "Mystery". How many more times should I use the word "sparkly"? :)
ANOTHER OBSERVATION: The old, old DS polishes had a holographic rainbow effect. The newer ones have only scattered holographic pieces :(
Since I'm on the topic of old DS polishes,
"Extravagance" (I'd say) is the same exact color as DS "Exclusive" minus the awesome holo rainbow effect that I just noted. Maybe I should do a side-by-side comparison just to confirm...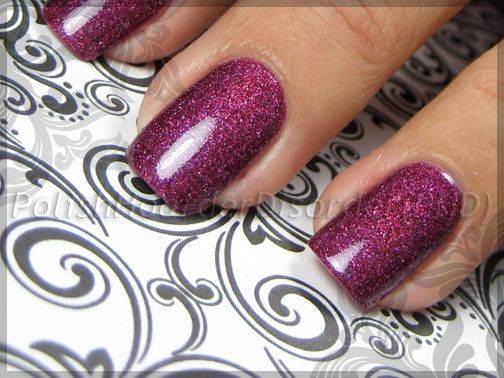 Anyways... Here I applied 2 coats. This polish was amazingly easy to work with. Goes on smooth and removes just as well. The color is magenta and those tiny specs that you see are actually holographic bits! Here is a closer look. Keep in mind, it is waaaay prettier in real-life: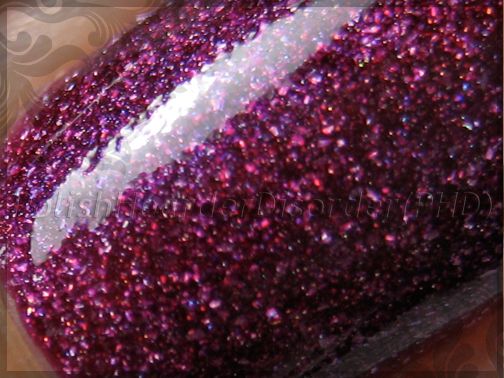 Below is a photo in the sunlight. You can see the holographic specs reflecting different colors (blue, red, etc) better than in the previous pictures.
Like it? I love it!
"Yay" for my 200th post! :)