OPI "Extra-va-vaganza"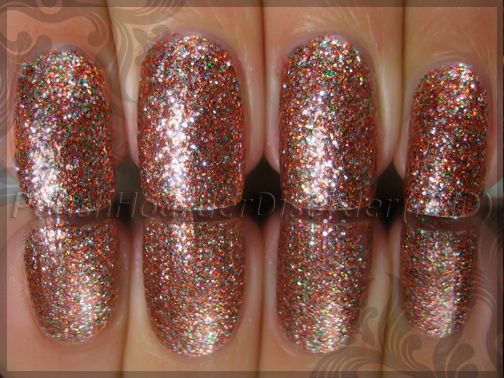 Good morning everyone! :)
I drank a few too many cups of coffee last night and turned into a swatchomaniac! I really, REALLY wanted to get my top picks of the OPI Burlesque collection shown to you all!... I am one of the lucky ones to have found a beauty supply store that is already selling this collection. I wanted them all! And I'm sure I will eventually get the others, but at this moment I decided on just 3. I got "Tease-y Does It", "The Show Must Go On", and this one... "Extra-va-vaganza":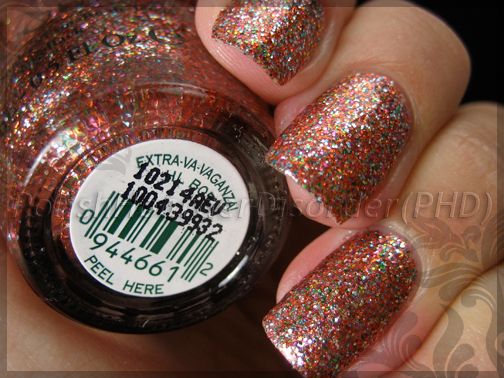 Ahhhh... orange glitter! I'm not usually a fan of orange polish BUT it is October and I thought this would be a perfect color for Halloween :)
Wait! It's not just orange! It has yellow, green, pink, silver, and light blue mixed in as well!
I see some people mention how they don't get the meaning behind the name.
My take is: It is "extravaganza" + "va-va-voom"... Extra-va-vaganza. What do you think?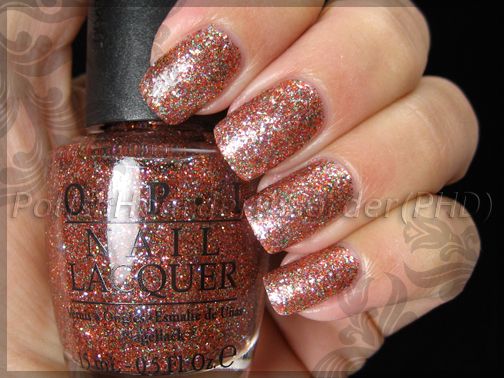 So guys, is this polish one of your top picks of the Burlesque collection?
I'll be back later with swatches of the other 2! :) Thanks for looking!!
Tuesday, October 05, 2010