OPI "Pink Of Hearts 2010" - 2 Coats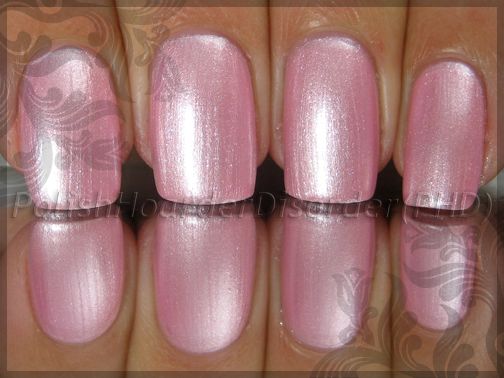 Good morning! Today's manicure is OPI's "Pink Of Hearts 2010". This purchase was an impulse buy. I was at the cash register, paying for my other nail polishes, when I saw the Breast Cancer Awareness point-of-purchase display. The polish was pretty so I bought it :) I saw on OPI's website that they are making a $25,000 donation (that's 2,941 bottles of OPI!) to Susan G. Komen For The Cure. Donations are always a plus!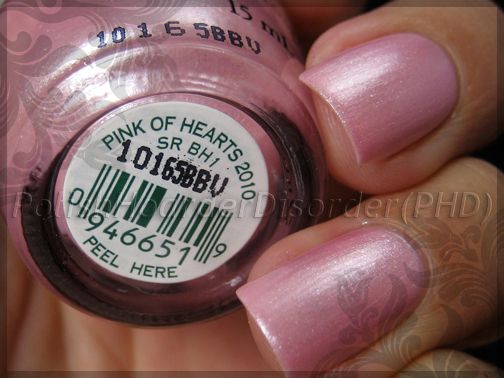 It's really a pretty color and the texture is unique. It has a semi-dull/flat finish when it dries. Kind of like a satin polish... with shimmers! I can't think of any other polishes in my collection that have this finish... OPI describes it as "pale pink with a shimmer of hope - and an uplifting sparkle". I wonder who writes that stuff?
I think my favorite part of this polish's presentation is the sleeve on it's cap with the pink ribbons! :) -OR- the background illustration that's used on the OPI website: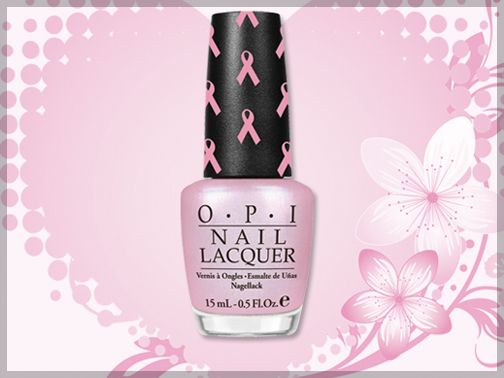 I mentioned a couple days ago that I broke a nail and had to trim them all down... no, my nails don't grow that fast. These are all previous manicures. You will see my short little nubs soon enough :)
Thursday, October 21, 2010