OPI "Tease-y Does It"
Here is my last polish I've to show you from the OPI Burlesque collection (until I buy more, of course)... This one is "Tease-y Does It":
I applied this polish in 2 coats. Below is a close-up of the sparkling bits. They are slightly color changing... from pink to orange. You can also tell from the photo above... However, I never saw green while the polish was on my nails. Just in the bottle.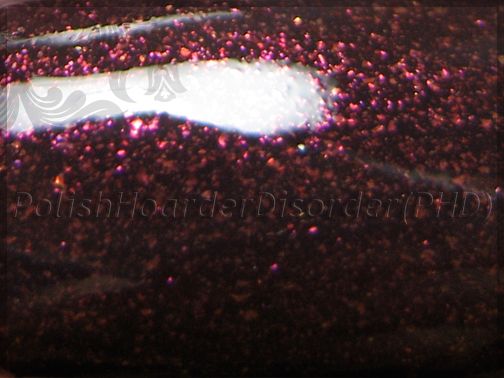 It appears to be a dusty plum in the bottle but it is actually much darker on the nail:
In the lighting used below, the specs are much warmer in color....
I read over on
All Lacquered Up
that this polish is very similar to Chanel "Feu De Russie"...
Interesting.
Welp, that's all folks!
Tuesday, October 05, 2010