OPI DS "Reflection" - 2 Coats
It was pretty much unanimous that everyone preferred my Canon (point-and-shoot) photographs compared to my Nikon D90 (DSLR)... but I HAD to use the D90 for "Reflection". Reds are so hard to accurately capture. The Canon really saturated the color of this polish. It looked bright, neon magenta! Is was totally off! So here is "Reflection" seen through the Nikon: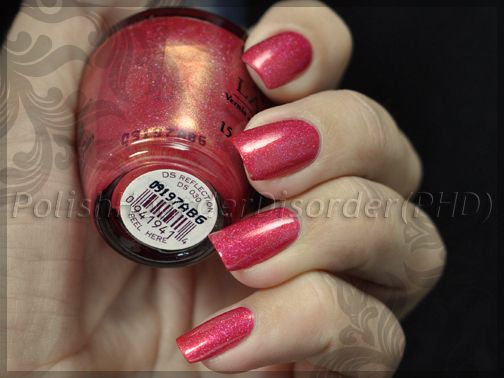 Don't mind my corpsey complexion. We will just pretend that I intended on my hands looking this way in the spirit of Halloween! ;) I plan on experimenting more with my white balance so I can get a more natural color in my hands!
Those flakes are holographic! (I know, you can't tell. Use your imagination!)
Thanks for stopping by :)
Wednesday, October 13, 2010