OPI "The Show Must Go On"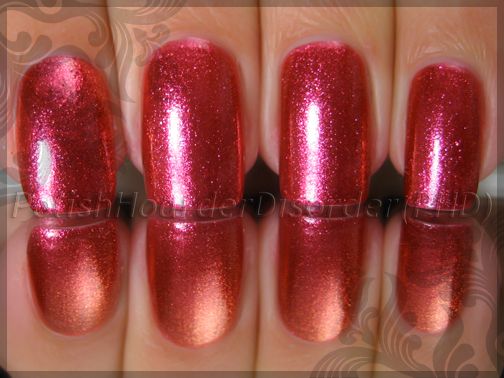 "The Show Must Go On", eh? No. This one should have been named "Show-stopper"!
Look at that duochrome! A cool red that shifts to red-orange. This polish is an absolute MUST. Is that glass-flecked or a foil finish? Could it be both? Who cares when it looks this good, right?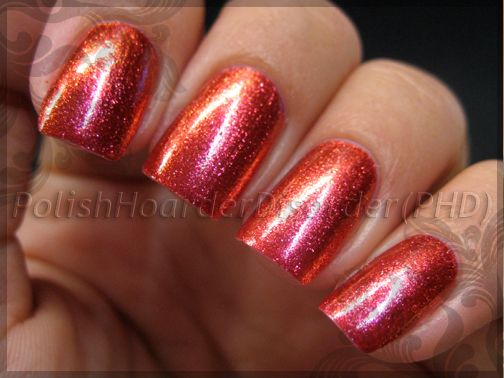 Close-up!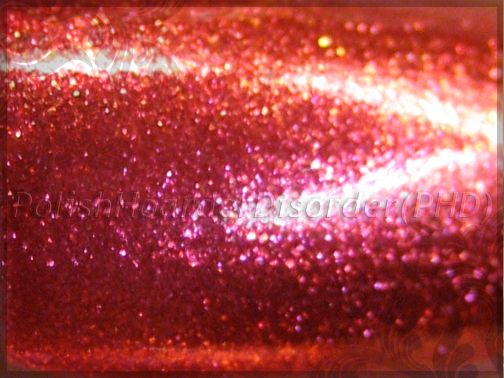 I'm lost for words. It's just so gorgeous. (I'm starting to feel better about missing out on Mac's "Bad Fairy" since I've got this one!)
By the way, this was 2 thick coats. No top coat. Easy to remove.
Do NOT miss out on this one!
(FYI Just like all nail polish, its appearance depends entirely on the lighting. The duochrome effect was most dominant under fluorescent lighting so the majority of my pictures were taken under it. The first photo was taken with energy efficient bulbs and therefore do not look as spectacular... Just to let you know though, I did not do any color correcting. These pictures are straight from my camera!)
Tuesday, October 05, 2010