OPI "Funny Bunny"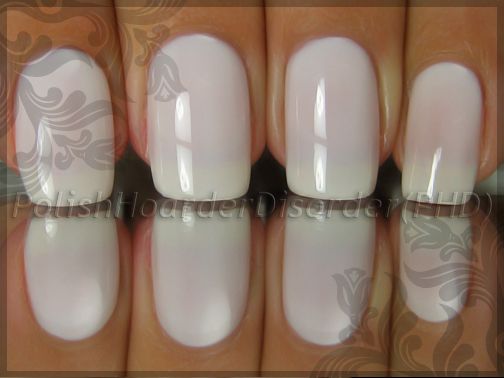 I bought this color because A) I needed another white, as my bottle was beginning to run low... and B) It was on sale. Little did I know, this white is the opposite of opaque. I really hated it at first... but like they all do, it grew on me. My opinion of it now: it's a cool, milky white. Ghostly kinda... It would be good for a Halloween themed manicure!
This is 3 coats:
Below are 2 photos of the same thing. I can't decide whether I like the photos I get with my Canon or the ones from my Nikon better...?
[
ABOVE
] With my Canon, it's so much easier and faster to take pictures. I just point and shoot... but sometimes the photos are distorted (from photographing too close) and my skintone looks too red. I'm "olive" toned...
[
BELOW
] My Nikon lets me focus on objects closest to me and blur everything that recedes into the background. This is my favorite effect in photographs! :) BUT my skintone is off in these, as well. I look pale!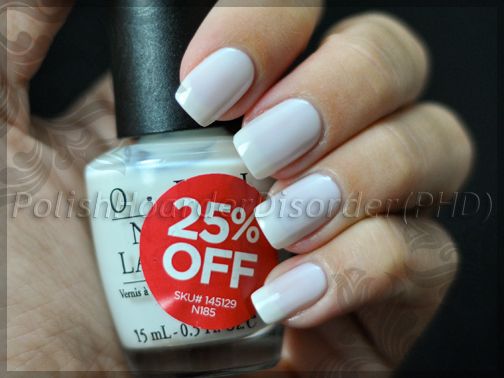 I thought I'd see what you guys like better! Let me know :)
Tuesday, October 12, 2010