The votes are in and it looks like you guys chose "Candy Land" to be this week's nail challenge theme! That's quite exciting for me. I LOOOVE candy! AND "Candy Land" was my favorite game as a child... well, besides "Pretty, Pretty Princess" but I never actually played that game. I just wore all the jewelry!
Now here are your challenge specs: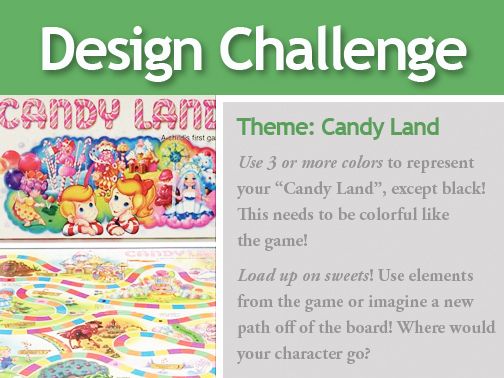 Send me your "Candy Land" nail design by Friday (5-21-10) at midnight (CST) to polishhoarder@gmail.com. I'll be anxiously waiting for your submissions! Can't wait to see what you guys create!
Preferred file size:
Width = 7 inches
Height = 5.25 inches
72 dpi (a.k.a. "resolution")
If you do not know how to crop and resize your image, let me know and I will gladly do it for you.
By the way... Did you know that "Candy Land" was first produced in 1949 and each decade (40's, 50's, 60's, etc) has had an update to the illustrations on the board? Check out the history of "Candy Land"
HERE
and see how the game has changed to what it is today!