OPI Ogre The Top Blue with Konad Stamping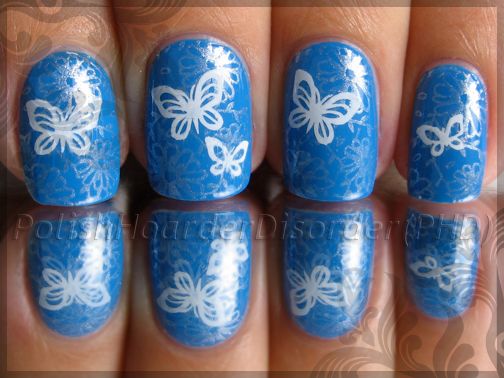 I've outdone myself... I mean "overdone". I put a lot of work into this layered stamping. I did both hands. Yes, BOTH! And now I'm feeling obligated to wear this manicure for a couple days. I'm really more of a simple person. I like clean looking nails. Not only are these nails BRIGHT blue, they are also heavily stamped with butterflies and flowers.
Base Color - OPI "Ogre The Top Blue"
Floral Print- Konad Plate M61 (in Silver Special Polish)
Butterflies- Konad Plate M36 (in White Special Polish)
I know I said it is too much for me, but I do think it could use a rhinestone in the center of the butterfly...at least on a couple nails.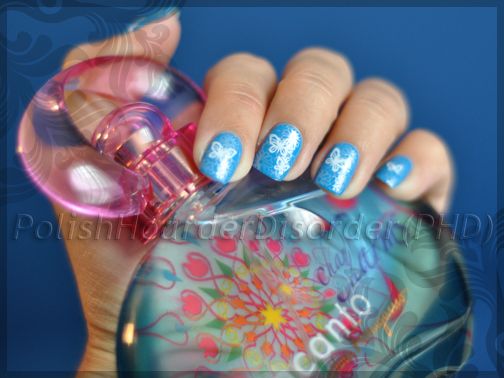 I like the fuzzy quality of this photo. It has a fantasy-like feel. Or maybe daytime soap opera feel... Haha! I hate the way those shows are filmed. The lighting is weird and the scenes are always blurry. They make me tired!