OPI Who The Shrek Are You?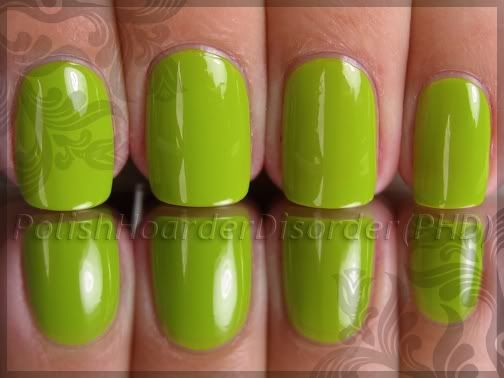 I know... You've seen it a gajillion times already but here is my swatch.

A member of the recent OPI Shrek collection, this is "Who The Shrek Are You?". It really is an ugly color. Eeek. BUT I like it! It is so unique for OPI. I'm not sure how often I will wear it. It might make an appearance on my toes a couple times this summer. I think it would look great on darker skin tones!

"Who the Shrek Are You?" is the color of Shrek's... skin? Scales? Who knows. But that's pretty obvious. It's also a tad pea soup-y. It has a pinch more yellow though. As if yellow were an ingredient... :)
I believe I used 3 coats to get full coverage. That is pretty consistent with other OPI polishes. I didn't have any problems with the application.