Here was my entry for my vintage nail design challenge:
I was inspired by floral patterned wallpaper and antique mixing bowls. My grandma has some of those colorful bowls with the white pattern applied around the center... This reminds me of them.
Base Color- OPI "Greenwich Village"
Teal Dot- China Glaze "For Audrey"
Flower- Konad Plate M20 (in White Special Polish)
Red Dot- Stripe Rite (Red Glitter)
I never know when enough is enough. I'm glad I took photos of my nails before I added the red dots because I think I like them better that way.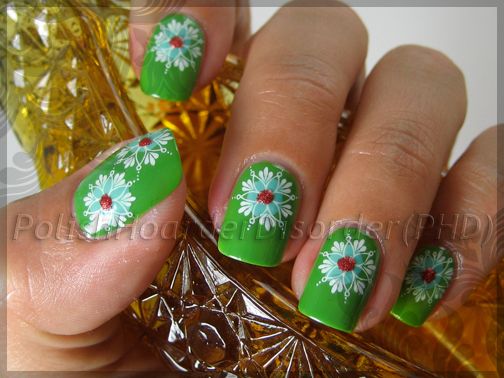 I really wanted to use all 4 colors though...