OPI Rumple's Wiggin'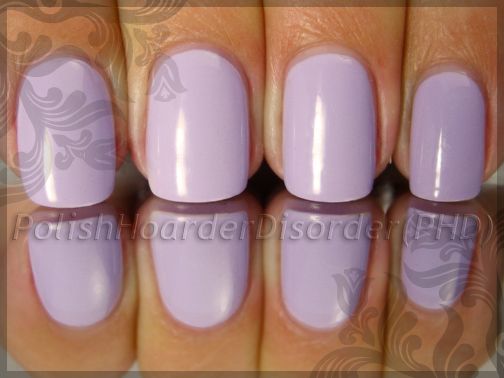 Lookin' pretty tan in this photo, huh? Well, I AM tanning. Summer is just around the corner. I want to be prepared.
ALSO, I had to add a warming filter to the picture so the purple showed up more accurately. It's so hard to get it perfect. Under some lighting it looks as shown above and in some lighting it is more blue. I guess none of that matters as long as the polish is awesome... and it is! I really like this lilac, yah that's what I'll call it. Lilac. I've come to the conclusion that I am drawn more to really light or really dark shades. They make my nails POP... and therefore look longer.

This would have been my last of the OPI Shrek collection to show you but I stopped at my favorite nail place and grabbed a couple more: Ogre The Top and Fiercely Fiona!
This polish is on the thin side but builds in 3 coats for perfect nail coverage. I've actually been wearing it for a couple days (with Seche Vite top coat) and have no visible wear. That's usually how it works with me, guys. I swatch several polishes in one day then apply a full manicure that I don't have to fuss with until a few days later. Laziness? No, just efficient. :) Good day!