Zoya - Mimi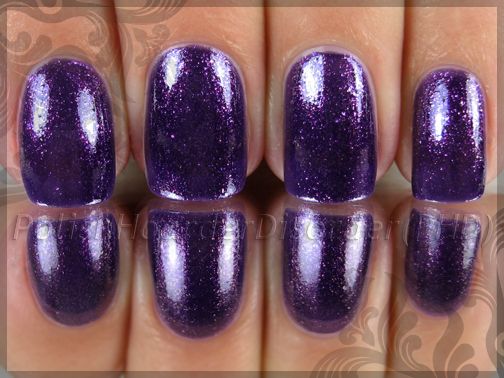 I may or may not have told you that I bought several other Zoyas the day I bought "Ivanka". This is one of them. Zoya "Mimi".

It's an uber sparkly purple polish. "Mimi" made me think of OPI "Visions of Sugarplum" when I first applied it. After comparing the bottles, "Visions of Sugarplum" has a warmer hue. "Mimi" is more blue.

Shown in the swatches is 2 coats, which is definitely enough polish. In real life, I do not see my nail line like in the photo. There must have been too much light coming from behind my nails...